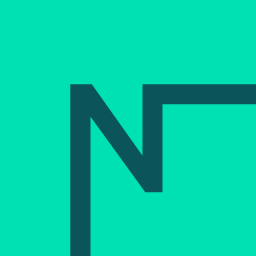 Teacher-led out of school study programmes are a cost-effective way of increasing attainment, particularly for children from poorer backgrounds – potentially increasing GCSE results by two-grades, according to a new study by the UCL Institute of Education (IOE).
The study, by Professor Francis Green and Dr Nicola Pensiero, and funded by the Nuffield Foundation, is the first to examine the impact of out-of-school study groups (OST) on GCSE results. Many secondary pupils take part in these study groups – in which students work together to prepare for exams and to do/review homework. In 2004-2006 when the data were collected, 42% of children from less affluent backgrounds participated in teacher-led groups, compared with 46% of those from professional backgrounds.
Cost-effective way to increase attainment
The research showed that study groups particularly benefit children from disadvantaged and lower socio-economic backgrounds. For children whose parents are unemployed or in routine occupations, an improvement of 11 points was shown on their overall GCSE score, equivalent to approximately a two grade increase on each subject.
While the programmes require qualified and well-trained staff, the costs are moderate – working out at approximately £7 per pupil per session. Taking into account the improvement to results they appear to yield, the researchers recommend that out of school study programmes should be available in all schools with a proportion of children from poorer backgrounds.
Dr Pensiero said: "Further encouragement and incentives for participation among these groups could contribute to reducing the socio-economic gap in achievement. Schools might consider directing at least some of the resources available to them from the Pupil Premium to the provision of teacher-led programmes for disadvantaged students."
Teacher's role is critical
The groups are only a benefit however, if the study is teacher-led. The research found no statistical benefit from programmes that are self-directed by pupils.
The researchers examined data from the Next Steps longitudinal study of young people, which follows the lives of around 16,000 people born in 1989-90, and recorded the results of those who undertook their GCSEs in 2006. This is the only comprehensive source of evidence on the impact of out of school study on exam results at 16 currently available.
Methodology
The effect of attending OST programmes was estimated by comparing the GSCSE results of students who attended an OST programme with a group of students with similar characteristics who had not attended the OST programme. The researchers took into account known relevant personal, socioeconomic, and school-level characteristics that might influence the take up of OST programmes and educational attainment, but like any evaluation using observational data, it is possible that the used indicators capture those characteristics with some error and there are other relevant unobserved factors which may bias the results.
Increased attainment also seen in younger children
Another Nuffield-funded study, conducted by NatCen Social Research and Newcastle University, found that attendance at after school clubs was associated with positive academic and social outcomes at age 11, particularly for children from disadvantaged backgrounds. The study was led by Dr Emily Tanner from NatCen.