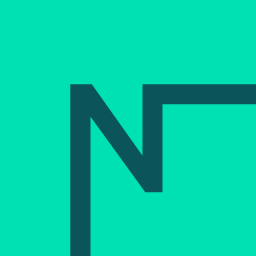 NELI is targeted at Key Stage 1 students who have weaknesses in their language skills so are at risk of experiencing difficulties with their reading.
The 30-week version of the early learning intervention is aimed at children in the final term of nursery and during reception. The 20-week programme is delivered to reception students only. Early intervention is known to close the attainment gap between disadvantaged children and their more affluent peers. Developed by Nuffield Foundation-funded academics, NELI has been proven to be underpinned by evidence. An efficacy trial of the programme by the Education Endowment Foundation (EEF) has been shown to have a positive impact on children's learning. Six months after the programme had finished:
2 to 4-year-olds who completed the 30-week programme had four months additional progress in their language skills
3 to 4-year-olds who completed the 20-week programme had two months additional progress in their language skills
The independent analysis of this EEF trial was completed by the Institute of Financial Studies, and the EEF called NELI a promising project and have awarded the programme a 4+ rating. The efficacy trial results were published in 2016, and were based on a Randomised Controlled Trial involving 350 pupils from 34 schools and nurseries.
The EEF are now working with RAND Europe to complete a larger, effectiveness trial of NELI. Reporting in Spring 2020, the trial will assess whether a scalable version of NELI produces the same results as the efficacy trial. The 20-week programme will be evaluated across 1,000 pupils in 200 schools.
Our Lady of Muswell Primary School describe their experience implementing the Nuffield Early Language Intervention programme.
Who developed NELI?
Between January 2009 and May 2012 the Nuffield Foundation funded Professor Margaret Snowling, Dr Claudine Bowyer-Crane and Professor Charles Hulme, who were then all based at the University of York to develop an evidenced-based oral language intervention for children in in nursery and reception who were at risk of experiencing difficulty with reading.
The researchers ran a Randomised Controlled Trial of the 30-week NELI programme in 15 schools and feeder nurseries across Yorkshire. After 30-weeks the students who completed the programme had:
Improved expressive language (including vocabulary and grammar)
Improved letter sounds and spelling (which are the foundations of phonics)
How does it work?
NELI is improving vocabulary knowledge, narrative skills and active listening in the early years. The 20-week programme is delivered by trained teaching assistants in two 10-week blocks. Each week, NELI is delivered in three group sessions with two to four children and in two individual sessions which focus on vocabulary, listening and narrative skills.
NELI is appropriate for schools using any curriculum and the NELI handbook is compatible with the Early Years Foundation stage. The 20-week programme is available from Oxford University Press and those delivering NELI can get support though Oxford Owl online. Teaching assistants and teachers attend a two-day professional development course to provide the pedagogical background and practical training on running the sessions. The resource kits include lesson plans, picture cards, resources to photocopy, a handbook and a Ted puppet. Students' progress is monitored via assessments and record keeping.
I've noticed huge language improvements from the children taking part in the NELI group. One child in particular I was worried that maybe wouldn't have made GLD – the Good Level of Development – by the end of the Reception year due to language, due to speaking, and that underpins everything for that's the foundation. But from being in the NELI group this child now can hold a conversation with us, talks about things that she's done in the holiday or weekends so I'm not worried now, and she's made huge progress." – Lorraine Haugh, Early Years Leader and class teacher at Our Lady of Muswell
The resource is sturdy and well made, and the package includes training for a teaching assistant and a teacher as well." Sue Cowley, category judge for the Teach Early Years Awards