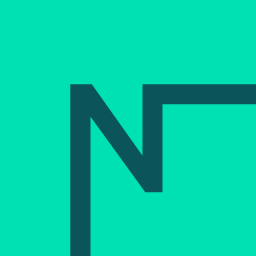 Professor Charles Hulme

University College London

Dr Kelly Burgoyne

University College London

Professor Maggie Snowling

University of Oxford
Project overview
---
Oral language skills, including vocabulary knowledge, provide the foundation for formal education and play a critical role in learning to read. By the age of 2 years, there is considerable variation in children's oral language abilities and these predict later educational outcomes. Children with poor language skills in the early years are therefore at risk of poorer educational outcomes; finding ways to support early language development in the preschool years is vitally important.
Parents play an important role in children's educational development and policy and practice guidelines emphasise the need to engage parents in their child's learning (e.g. Tickell, 2011). However, according to a recent review, good evidence for a causal link between parental involvement and children's attainment is lacking.
The research team developed the Parents and Children Together (PACT) programme, a language enrichment programme for parents to deliver to their preschool child at home in the year before school entry. The programme was developed in line with early years' policy and practice and built on other early education programmes developed by the research group. This study evaluated whether the PACT programme can improve preschool children's early oral language and emergent literacy skills.
Key Findings
The research team evaluated the effects of the PACT programme using a randomised controlled trial with 208 children and their families. Children were randomly allocated to receive either the language programme or an active treatment control programme targeting motor skills and self-care. The team assessed children three times: before they started the teaching programme (pre-test), immediately after 30 weeks of teaching (post-test) and 6 months after teaching ended (maintenance test). At each time point the researchers tested children's oral language ability (vocabulary, grammar, listening comprehension and narrative) and motor skills (e.g. balancing, bead threading and drawing). At the maintenance test they also tested children's emergent literacy (letter-sound knowledge, phonological awareness and regular and irregular word reading).
Children receiving the language programme made significantly larger gains in language (d = .21) and narrative skills (d = .36) than children receiving the motor skills programme at immediate post-test. Effects on language were maintained 6 months later (d = .34), and at this point, the language group also scored higher on tests of early literacy (d values=.35 and .42). There was no evidence that the movement programme improved motor skills.  The size of gains in language skills from the PACT programme are modest, but in the range which are considered to be educationally significant.
Next Steps
The results of the study showed that a parent-delivered language teaching programme can lead to gains in children's early language and emergent literacy skills. The research team is currently working in collaboration with BookTrust to revise the programme materials and publish them professionally. The researchers plan further evaluations of the language teaching materials and to make the materials available for widespread use in the hope that the programme can be used to support many more young children's early language development.
January 2015 - November 2018
£245,228
Education
Latest on this project
---
Team
---
Professor Charles Hulme

University College London

Dr Kelly Burgoyne

University College London

Professor Maggie Snowling

University of Oxford
---
Eleanor Ireland

Programme Head, Education

Nuffield Foundation

Director, Education

Nuffield Foundation