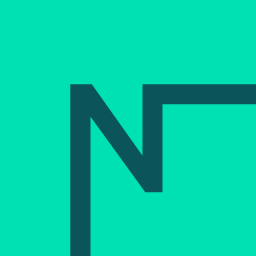 A new briefing paper funded by the Nuffield Foundation has found that high profile, 'meal ticket for life' cases have given a distorted view of final settlements in divorces.
Dr Emma Hitchings (University of Bristol) and Joanna Miles (University of Cambridge) recently published a briefing paper outlining key findings from their research on financial settlements in divorce cases. The briefing focuses on the current debate over 'meal ticket for life' divorces and provides evidence to refute widespread anecdotal claims of women as lifelong 'alimony drones'.
A key finding from the study highlights that immediate clean breaks between divorcing couples are prevalent (84% of cases in the court file survey). Indeed, despite media attention garnered by 'meal ticket for life' awards, spousal support orders in the study were unusual and tended to be limited to cases involving families with dependent children.
The research project addresses significant evidence-gaps regarding financial settlements law and practice as identified by the Family Justice Review in 2011, with the aim of informing future reform and policy developments for the benefit of families. 'Financial remedies on divorce: the need for evidence-based reform' reports findings from a mixed methods study of financial settlements on divorce, analysing the characteristics of cases and settlements or orders resolved at different stages.
By moving away from high profile cases, the researchers sought to create a more balanced picture:"The need for empirical data in 'everyday' cases is particularly necessary given the magnetic pull of the 'big money' cases that typically fill the law reports and media reporting in this arena, which between them may generate a rather distorted image of what this area of law means for ordinary families."
The briefing illustrates the gendered nature of economic disparity resulting from divorce and critically questions proposed reforms of the law of financial remedies calling for a curtailing of support. It argues that until society achieves greater socio-economic equality,"as forty years ago, the greater problem may not be over-generosity to ex-wives, but the enduring, disproportionate economic impact of divorce on women."
On 4 June 2018 Emma and Joanna presented their research at a round-table meeting at the House of Lords, chaired by Lord Marks QC. A Committee of the Whole House will consider the Divorce (Financial Provision) Bill which aims to limit spousal periodical payments.
The briefing is based on a longer paper to be published in July 2018 in a special issue of the Australian Journal of Family Law (2018) vol 31(2), examining various facets of Anglo-Australian financial remedies law, as well as a short article appearing in Family Law in August 2018. A further long article will also be forthcoming and will explore the issue of geographical variation in orders in greater depth.