Planning a placement
A Nuffield Research Placement should enable students to work on a self-contained project that has a beginning, middle and an end within 4 - 6 weeks.
The criteria for selecting projects are that they should:
have clear scientific or technological content;

contribute to the work of the host organisation;

be well defined, having a clear outcome in mind from the beginning;

allow scope for initiative on the part of the student.
This is a competitive programme, with a limited number of placements for each region. Even if a student has set up their own placement, it does not guarantee that their application will be successful. Students should wait to hear the outcome of their application before starting to look for a placement.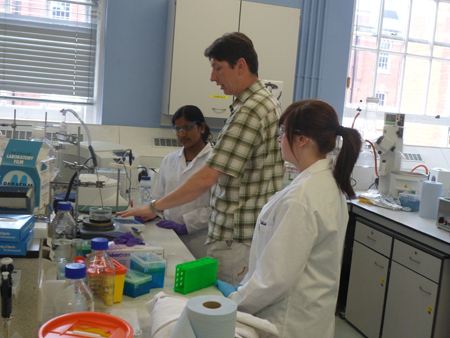 Making the most of your Nuffield students
Students may be able to exploit the knowledge and skills from their project when they get back into school. They could have evidence to add to a key skills portfolio, or results that could feed into their coursework. They will certainly have something interesting to talk about at a university admissions interview.
The students will make a presentation, put on a display or contribute to a seminar at the Nuffield Regional Celebration Event. This might be something that they could repeat in school or college.
Your students could: talk to other post-16 students; write an article for the school newsletter or local newspaper; take part of a lesson linked to their project; talk to the school science club; give a presentation to pupils in KS4, KS3 or a local primary school; or give a presentation to parents during a school open evening.
Printer-friendly version