I do and I understand: half a century of curriculum development
09 May 2012
This year marks the 50th anniversary of the Foundation's work in curriculum development. At a celebratory event last night, the Foundation's Director, Anthony Tomei, paid tribute to the work done by the many teachers, academics, scientists, civil servants, examiners, publishers, students and designers who have inspired and delivered Nuffield curriculum projects over the last 50 years.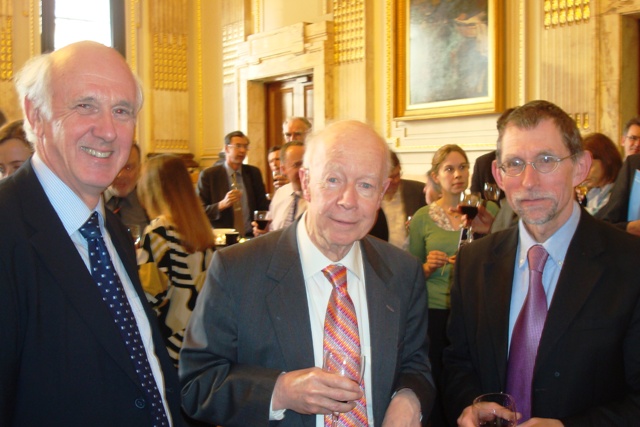 Professor Jonathan Osborne spoke about the importance of continued engagement with science education in his speech on 'sustaining the Nuffield spirit.' He identified current challenges, such as the impact of national curricula on science educators, the relevance of science education in a google age, and the question of what account of science should be offered to young people today. These ideas were picked up in discussion by a panel chaired by Lord Krebs and comprising Dr Ian Jones, Professor Sarah-Jayne Blakemore, Tim Oates and Catharine Darnton.
It was in 1962 that the then Minister for Education, Sir David Eccles, announced in the House of Commons that the Nuffield Foundation would be investing £250,000 towards the cost of a long term development programme to improve science and mathematics teaching. Since then, the Foundation has supported some 60 major curriculum projects and countless smaller ones. The largest and best known of these are in science and mathematics, but the story goes much wider, covering languages, design and technology, economics and business, English, history and more besides.
A commemorative booklet was produced to mark the occasion, and more information about the projects can be found on our curriculum projects page. The event was held at the Institution of Civil Engineers. Speeches from Professor Jonathan Osborne and Anthony Tomei are available to download via the links on the right hand side of this page.
See also
Printer-friendly version