Laura Vickers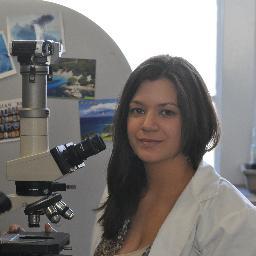 Laura Vickers completed her Nuffield placement in 2003 at the University of Wolverhampton, helping to design a new computer lab for their students. She is now a Postdoctoral Researcher at Harper Adams University.
What is your current job? How did you get to where you are now?
My current job is Postdoctoral Researcher in Plant Physiology (aka plant scientist). Getting to do a job like mine, you need a minimum of a Biology A-level, AS level in Chemistry and another A level, a BSc (Hons) degree in Biology and a PhD in Plant Biology or something very closely related. Work experience is also very important and you can do a similar job to mine with just a BSc or a MSc.
What's your favourite thing about working in research?
My favourite thing about working in research is how varied each day is. Research can be demanding and you have to be very self-motivated but it is also independent and flexible. Every day there is something new to think about or explore. I don't know the answers to the questions I am testing in my experiments and that makes it very exciting when you come to analyse your results.
What was your Nuffield project about?
My Nuffield project was about designing a new computer lab for the computer science students at Wolverhampton University. I had to investigate hardware and software that would be appropriate, review it and make recommendations in a report that I submitted. I learned a lot about computer game design in the project and although I never went into computer science I found the project very interesting.
Do you use any of the skills you learnt during your Nuffield project now, or have you used them at any time since the project?
Skills I had to develop for my Nuffield project were researching skills using tools such as the internet. I use these skills in my current job when researching current discoveries in my area. They are invaluable to have and very transferable between roles.
What advice would you give to students interested in starting a career in STEM, and more specifically, in research?
Advice I would give to anyone thinking of starting a career in STEM is to choose projects where you develop skills and training in different techniques. The world of research changes very quickly, you may be working on one project now but then you could be on another in a few years. So try and develop as many skills as you can early on because they will help you adapt later on in your career. Other advice I would give is don't get downhearted if your research doesn't go your way, everyone has days when the data is telling them different results to what was expected, but it is usually out of these moments we discover the most. Finally don't do research if you struggle for motivation, research needs you to direct and motivate yourself, so if you find that you are someone who always enjoys a challenge, has to always be doing something and loves problem solving then research is for you!