Nuffield Alumni Attend NRP Coordinators' Meeting 21/03/2017
Members of the Nuffield Alumni Network were invited to the Nuffield Research Placements' bi-annual Coordinators' Meeting last week to share ideas on schools engagement and give input into new promotional materials.
After attending the Engaging Schools and Colleges workshop at The Nuffield Foundation in January, some alumni were invited to speak with coordinators and give a fresh perspective on how to engage young people in the Nuffield Research Placement programme.
The Nuffield Research Placements regional coordinators have expressed interest in collaboration with the Nuffield Alumni in the past, and these students were invited in the hope that their insight could be used to tailor induction and celebration events more effectively to a young audience.
After networking opportunities at lunch, our Alumni Claire Brash, Roxanne El-Hady, Jiawei Li and Gifty Oduro each gave a brief talk on their experiences in outreach with young people. They then took part in roundtable discussions with coordinators on what they would have found useful during their own Nuffield Research Placement experience, along with what they have learned from young people as mentors and as young researchers.
After a round of lively discussion, alumni then worked with coordinators on what they would like to see in the redesign of new Student Programmes promotional materials.
When asked about her thoughts on the day, Gifty Oduro had this to say about the experience:
"Being part of the meeting allowed me to understand and experience the heart behind the coordinators; they aren't just organisers. They are people who are passionate about encouraging young people to try something new, exciting and unique."
The ideas from Nuffield Alumni and regional coordinators will all be taken into account when designing the new promotional materials, and the Alumni have been invited to future induction and celebration events to see their feedback in action.
Many thanks to our alumni who attended. We hope to offer more collaborative opportunities like this in the future.
Nuffield Research Placements
Nuffield Research Placements give sixth formers and college students the opportunity to undertake research in science (including social science), technology, engineering and maths (STEM) workplaces across the UK.
These placements change lives. They give students - particularly those who do not have a family history of going to university or who attend schools in less well-off areas - the opportunity to gain first-hand experience of a professional research environment. This can be invaluable for making future education and career decisions, enabling our students to go on to become the scientific researchers of tomorrow.
If you work in a STEM research environment, you can find out more about hosting a student here >>
You can find out more about the Nuffield Alumni Network here >>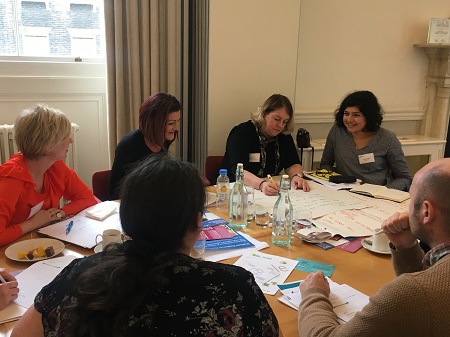 See also
You can sign up to receive the Nuffield Alumni Newsletter which keeps you informed about what you can do after your research project, career and networking opportunities as well as relevant events taking place across the country. You can subscribe to the e-newsletter by completing a simple online form.
If you are interested in becoming a student ambassador, please fill out this questionnaire and the regional coordinator closest to you will be in touch.
Printer-friendly version