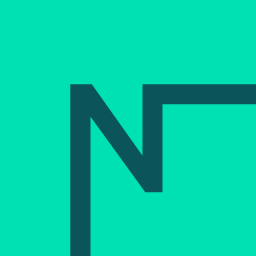 This morning, the Supreme Court unanimously rejected an appeal from Tini Owens who wanted the court to grant her a rapid divorce from her husband of 40 years, Hugh.
The judgement means she must remain married until 2020.
Responding to the decision by the Supreme Court to dismiss the appeal by Mrs Owens, Nuffield-funded researcher Professor Liz Trinder, from the University of Exeter, who is working with Baroness Butler-Sloss to bring in draft legislation designed to encourage the Government to make the first major changes to divorce legislation for nearly 50 years, said:
"The Supreme Court's decision is legally correct, but I believe it is morally wrong, and this feeling will be shared by many in the legal community. Marriage is based on consent, yet Mrs Owens must live as the equivalent of a 'chained wife' for five years before she can legally divorce, even though everyone acknowledges that the marriage has long since died.
"This decision does not protect the institution of marriage: you cannot bring a corpse back to life just by delaying the funeral for years. But the problems with the law go far wider than just this one case. My research shows the current fault-based divorce laws lead couples to manipulate facts to secure a faster divorce, and creates increased family conflict.
"Let's hope that Parliament will get behind Baroness Butler-Sloss's Private Member's Bill and bring our divorce law into the twenty-first century."
The Nuffield Foundation has funded Professor Trinder's research, including her work with Baroness Butler-Sloss on the Private Members Bill. Tim Gardam, Chief Executive of the Nuffield Foundation, said:
"Professor Trinder's research has shown that divorce law is increasing conflict and suffering for separating couples and their children, and is at odds with wider reforms in the family justice system that focus on reducing conflict and promoting resolution. This evidence suggests that reforming the law would improve the lives of many of the 100,000 families each year affected by divorce, something that Parliament has previously agreed in principle 20 years ago."
NOTES TO EDITORS
There are about 100,000 divorces in England & Wales each year.
The current divorce law is set out in the Matrimonial Causes Act 1973. Divorce is currently available where a marriage has broken down irretrievably, but this has to be proven by one of five facts: adultery (with a member of the opposite sex), behaviour (often shortened to "unreasonable behaviour"), desertion, two years' separation where the other spouse consents or five years' separation.
The landmark Finding Fault study was funded by the Nuffield Foundation and led by Professor Liz Trinder from Exeter University. It found numerous problems with the current fault-based law, including the manipulation of the facts to secure a faster divorce, increased conflict and a sense of injustice triggered by allegations of fault. The research recommended law reform to remove the need to cite allegations of fault. http://www.nuffieldfoundation.org/finding-fault-divorce-law-practice-england-and-wales
The Divorce (etc.) Law Review Bill was introduced on 18th July 2018. The Bill would require the Lord Chancellor to conduct a review of the current divorce law. The review would be required to consider a replacement scheme where irretrievable breakdown of the marriage or civil partnership would be proved by one or both parties confirming their intention to divorce after a minimum nine-month 'cooling off' period. https://services.parliament.uk/Bills/2017-19/divorceetclawreview.html