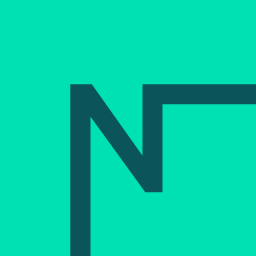 An 18-year study, following up 65 children placed for adoption under the age of four, has found that adoption worked well in providing a loving and supportive family base for the vast majority.
It is unsurprising however that in this sample of children, most of whom were adopted from care and who had difficult experiences in early life, almost half of young people had experienced some level of difficulty as they grew up.
The study was led by Dr Beth Neil at the Centre for Research on Children and Families (CRCF) at the University of East Anglia (UEA).
Dr Neil said: "The first important finding from this study is whilst adoption can give children the security and stability that they need, many families will still require ongoing support once the child is adopted; health, education and social care services all have an important role to play"
Some form of occasional contact with birth relatives after adoption, either through letters or meetings, is now usual for most adopted children. This research has taken a close look at how the adopted children and their adoptive parents and birth relatives have experienced contact with birth family members over the years, and especially how the adopted young people themselves felt about the contact in their late teens/early twenties. The young people in this study had experienced a range of different types and amounts of contact over the years. The research has illuminated the challenges and benefits of birth family contact and the factors that need to be in place for contact to help children.
The type of contact children were having (either direct, involving meetings with parents or grandparents) or indirect (letters sent through the adoption agency) seemed less important than whether the contact took place predictably and regularly over the years.
Contact with birth families could enable adopted young people to find out information about their birth family, whilst also opening up a healthy dialogue with their adoptive parents.
Young people saw their adoptive parents as their parents, but they valued the opportunity to know about their birth family.
Contact was not always easy and all three parties (adoptive parents, young people and birth relatives) found staying in touch could bring up mixed emotions and raise questions as well as answer them.
Contact arrangements worked best where birth relatives supported the child as a member the adoptive family and where adoptive parents valued the child's past and their connections to their birth family.
These findings could help social workers, adoption and fostering organisations, government policy makers and others create more tailored plans for children in care, said Dr Neil.
Openness in adoption, in the right circumstances, can have a number of important results for adopted children, especially in terms of the way they understand and construct their own identity." Dr Beth Neil, Study Lead
The Contact after Adoption summary findings are published by the British Association for Adoption & Fostering (BAAF). John Simmonds, director of policy, research and development at the British Association for Adoption & Fostering, said:
"The 'Contact After Adoption' research study by Dr Beth Neil and her team at the University of East Anglia is a substantial investigation of the impact on children and their adoptive families of continuing to have contact with birth family members. The study began in 1996 and has proceeded in three stages completing in 2014. Data has been collected from the young people, their adoptive parents and the birth family members over this time.
The study established the complex pathways that all members of the adoption triad have to negotiate through the course of a family life created through adoption. There are no simple answers to how children make sense of what has happened to them or how they make make sense of "who they are' and 'what they do'. The study demonstrates the strength, determination and resilience of all the parties to address the anxiety, upset and confusion that are one part of this experience alongside the curiosity and 'need to know' that are a part of any adopted child's narrative. Contact is only one part of this but as the study clearly establishes, it is essential that adoption professionals familiarise themselves with the significance of these issues as they develop over time if adoption continues to be able to deliver what it promises."
NOTES:
1. This study followed up 65 children in 45 adoptive families. Over two thirds of children (69%) had been adopted from care. In this third stage of the longitudinal study the adopted young people were, on average, 18 years old. Data were collected through interviews and questionnaires with adopted young people (n=40), adoptive parents (n=43) and birth relatives (n=37).
2. There is no legal duty to promote contact between a child and his or her birth family, but there is a duty to consider whether or not the child should maintain any birth family contact. Support for adoptive and birth families after adoption is covered in the Adoption and Children Act 2002 and the Children and Families Act 2014.