Primary science assessment
Developing policy, principles and practice in primary school science assessment is a report that sets out a proposed framework for the assessment of science in primary schools (Key Stages 1 and 2).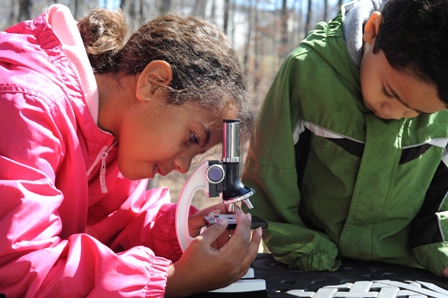 The framework is the outcome of a seminar held at the Nuffield Foundation on 7 and 8 June 2012. Participants included representatives of the Association for Science Education (ASE), SCORE (Science Community Representing Education), the Science Learning Centre East of England, the AstraZeneca Science Teaching Trust and the Primary Science Quality Mark project.
The framework describes how evidence of pupils' attainment should be collected, recorded, communicated and used. It details how assessment data can be optimised for different uses and outlines the support needed to implement the procedures.
Stakeholder seminar, September 2012
Following publication of the report, a further seminar was held at the Nuffield Foundation, attended by a wide range of stakeholders. The consensus of the participants was that the assessment framework provided a firm basis on which to build. The working group is now planning to take its proposals further by engaging with other groups and piloting the ideas with teachers.
The Foundation has published a summary of the discussions from the stakeholder seminar.
Project details
Grant-holder
Professor Wynne Harlen, Association for Science Education
Funding programme
Grant amount and duration
£2,300
April 2012 - July 2012